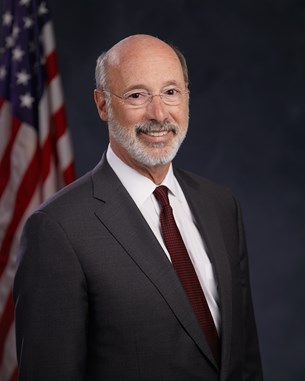 Governor Tom Wolf - Pennsylvania
Tom Wolf grew up in York, a small town in central Pennsylvania, where he currently resides. Wolf holds a bachelor's degree from Dartmouth University, a master's degree from the University of London and a Ph.D. from Massachusetts Institute of Technology. During his studies, he served in the Peace Corps for two years in a small rural village in India. Wolf later served as chief executive officer of his family's business, a leading supplier of kitchen cabinets and specialty building products. In 2006, he was appointed to serve in Governor Ed Rendell's cabinet as secretary of revenue.
Wolf and his wife Frances were married in 1975 and have two daughters, Sarah and Katie.